USS Noa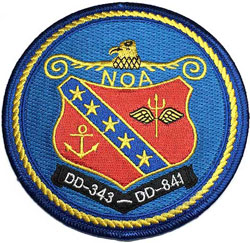 USS NOA DD-343 / DD-841 REUNION
The 26th reunion will be held in Branson, Missouri on April 25th through 30th, 2017, Tuesday through Sunday. We added an additional day as requested at our last reunion. There will also be some free time for the group. The hotel selection and tours are being reviewed now and we will let everyone know soon. If there are any suggestions for shows or tours, please email us. Hoping to see a big turnout as Branson as so much to offer the group.
Letter from our President:
Dear Shipmates and Friends,
The New Year has arrived and I hope you and your families are excited as we sail towards our 26th reunion US5 NOA DD-343/DD-841 in Branson, Missouri.
I want to extend a "thank you" to Chris and Marie Waugh and their committees for making our Norfolk, VA. 25th reunion a grand celebration including a beautiful cake with the USS NOA DD-841 picture. Nice Touch!
This reunion welcomed 71 shipmates and families, including 8 first-timers traveling from all over.
Sarah Green-Hord with Ozarks Kirkwood Tour and Travel will be guiding our reunion this year. One central phone call
will handle it ail, from booking your hotel accommodations, to the tours and meals. If you have any questions or need special assistance please let Sarah's team know, they wJ1l be more than happy to assist you, at 1-800-848-5432.
If you have additional guests (beyond your wife or significant other) attending the Branson Reunion we are asking for a donation of $20.00 for each guest to help defray our hospitality expenses: paper goods, snacks, food, beer, liquor. This can be paid to Chris Waugh, Treasurer.
Since our last reunion several more members who sailed on the WESTPACE CRUISE to VIETNAM – APRIL 1969 have successfully qualified for MEDICAL & COMPENSATlON coverage through the VA's AGENT ORANGE LIST, several at 100 %. "SO DON'T FORGET TO START YOUR CLAIM TODAY". If you have any questions, please call me.
Our next goal for our shipmate's coverage of AGENT ORANGE exposure from the USS NOA's evaporator systems.
Please remember to bring your photos, USS NOA letters, and cruise books to share so everyone can continue to enjoy these memories.
Our search for your fellow shlpmates continues, so if there is someone you have thought of, we will try and find them. Please let Karen Barrie or Chris Waugh know and the search will begin.
2016 NORFOLK, VIRGINIA REUNION BOOKS WILL BE AVAILABLE FOR $15.00, PLEASE LET US KNOW IF YOU WOULD INTERESTED IN ORDERING ONE.
The USS NOA Reunions is successful by your continue participation and we look forward to seeing you and your families In BRANSON, MISSOURI.
Best Regards,
Robert Barrie
USS NOA BASIC INFO
USS Noa may refer to:
USS Noa (DD-343) – was a Clemson-class destroyer in the United States Navy following World War I. She was named for Loveman Noa (see DD-343 Wikipedia article here).
USS Noa (DD-841) – was a Gearing-class destroyer of the United States Navy, the second Navy ship named for Midshipman Loveman Noa (1878–1901). Noa was laid down by the Bath Iron Works, Bath, Maine, on 26 March 1945; launched on 30 July 1945, sponsored by Mrs. James Cary Jones, Jr., wife of Rear Admiral James Cary Jones, Jr., USN; and commissioned on 2 November 1945, Commander R. L. Nolan, Jr., USN, in command. (see DD-841 Wikipedia article here).
Articles about USS Noa
"The Last Powder Monkey, A Tale of Peril, Courage, and gross ingratitude on the old China station", by Roy C. Smith III, American Heritage, July/August 1996, Volume 47, Issue 4 (click here to read the article and to view photos)
"Gunboat Diplomacy on the Yangtze", by Richard K. Kolb, VFW, April 1991 (click here to view article).
Ship Photos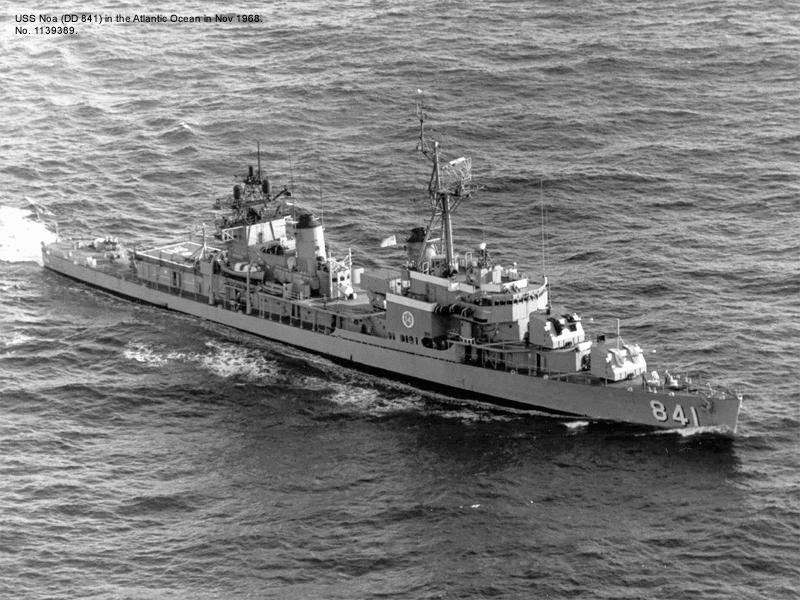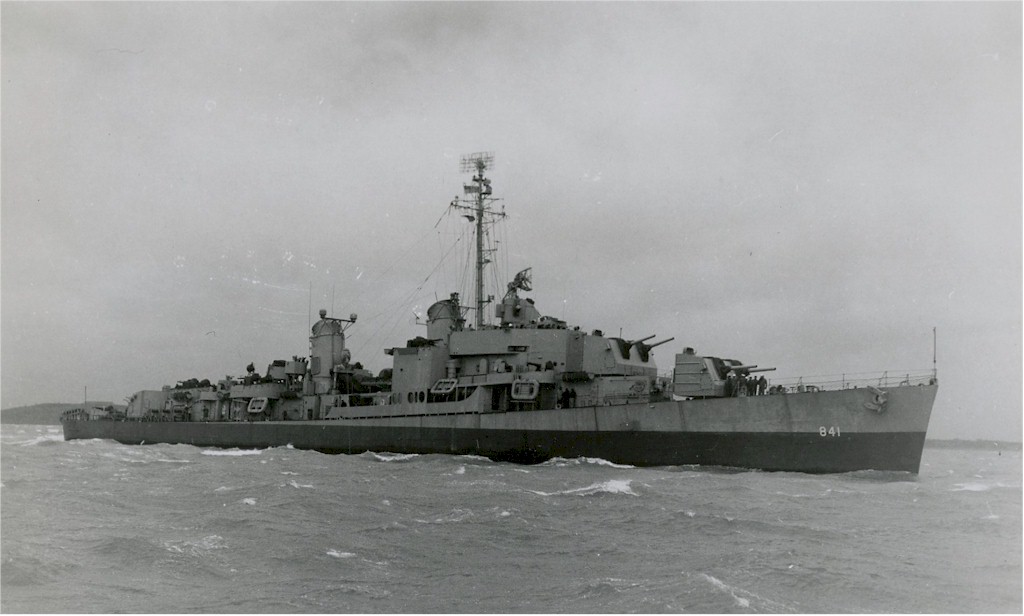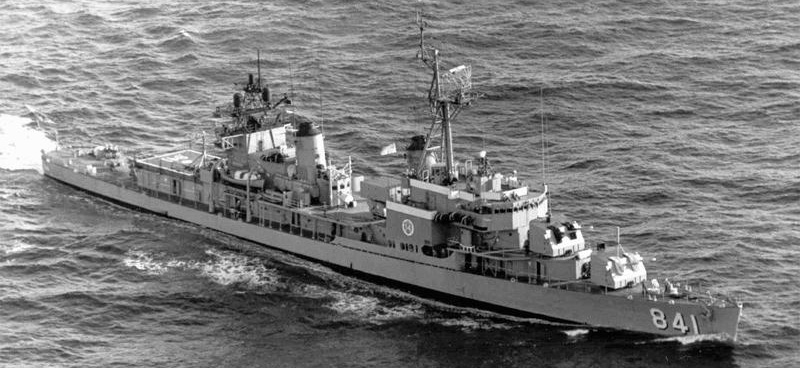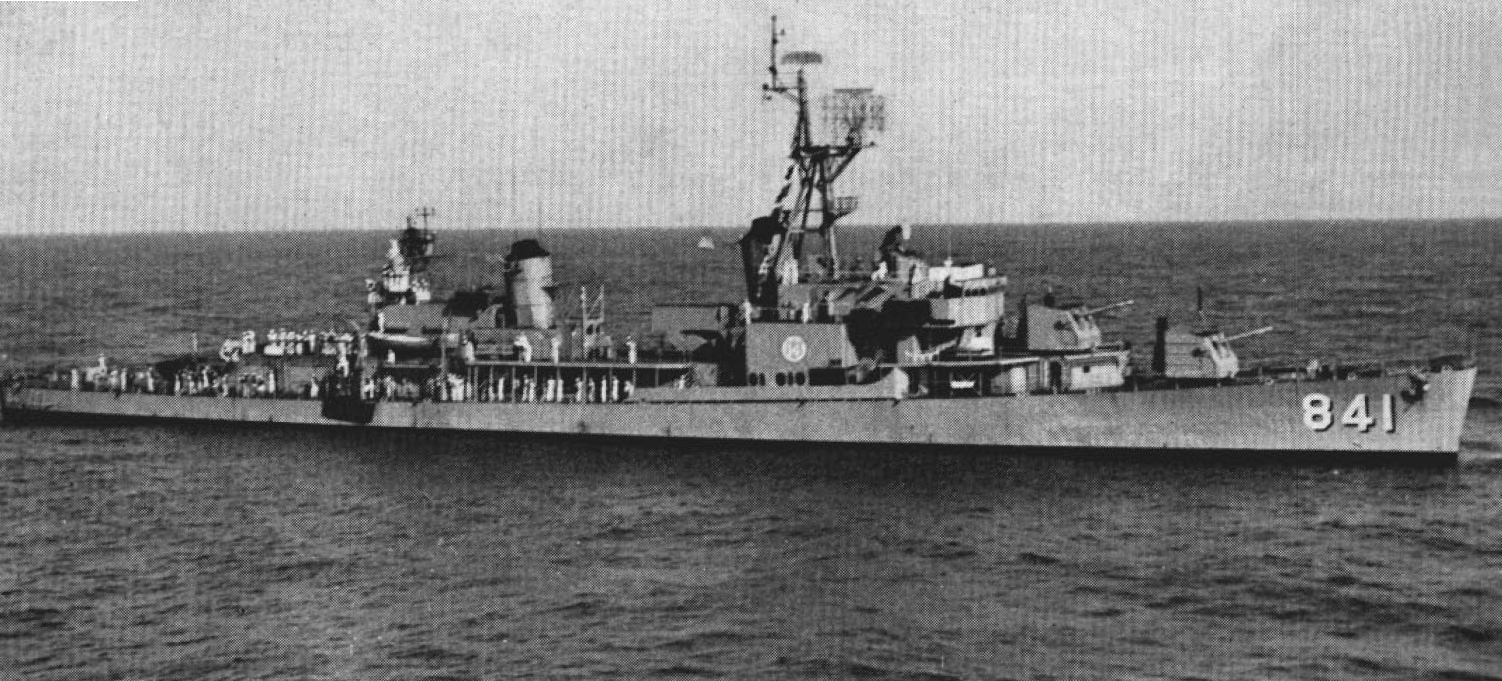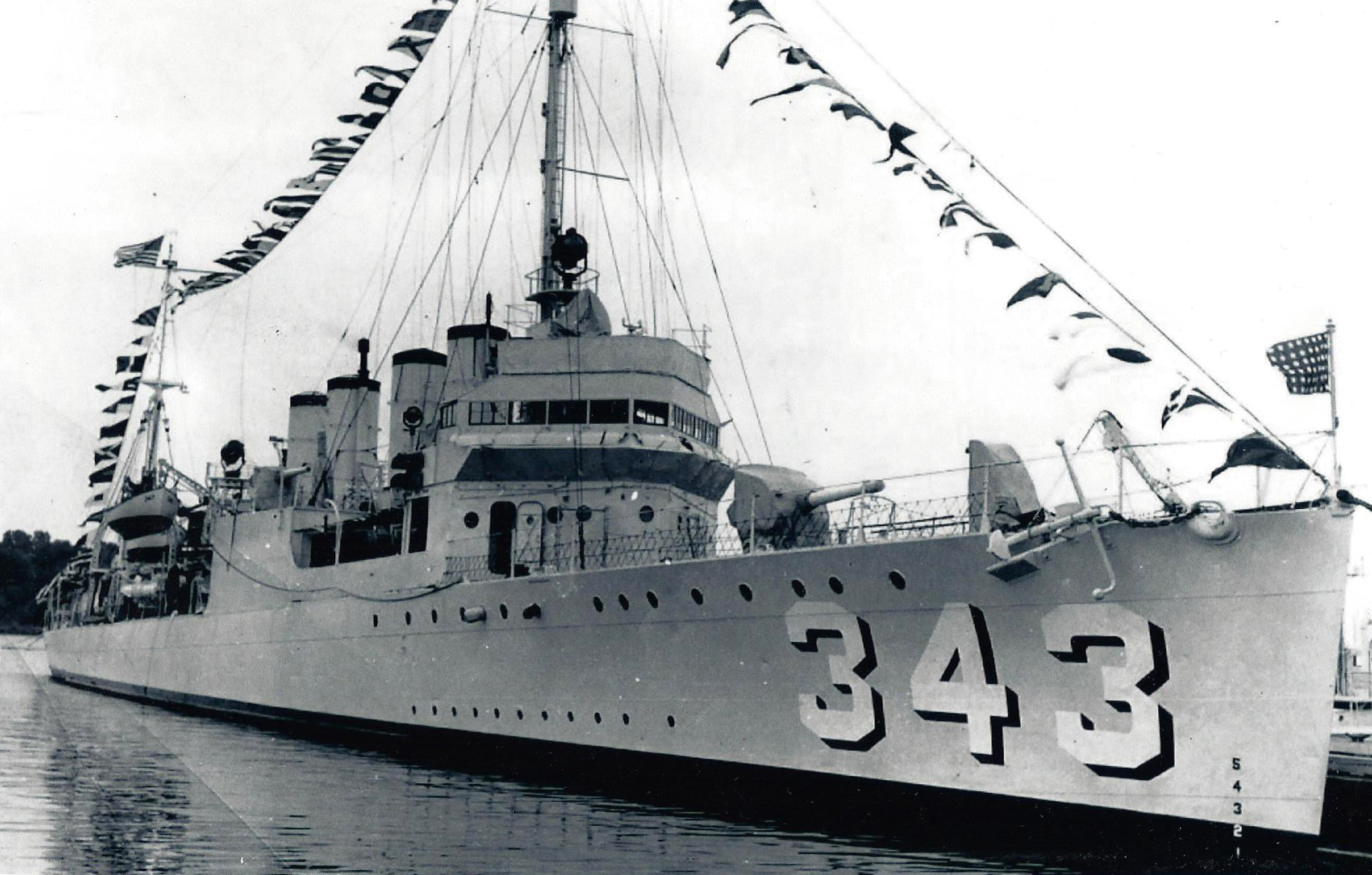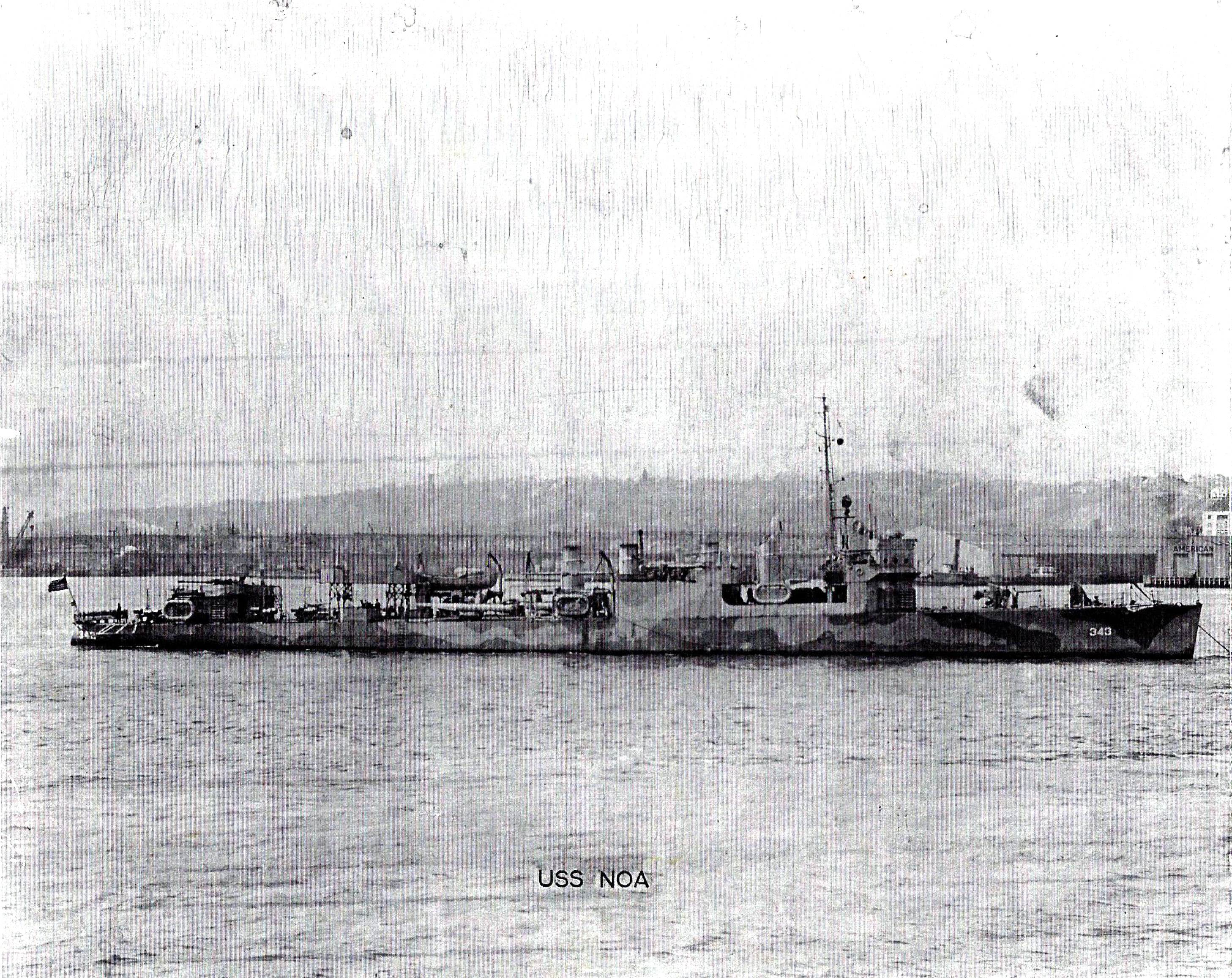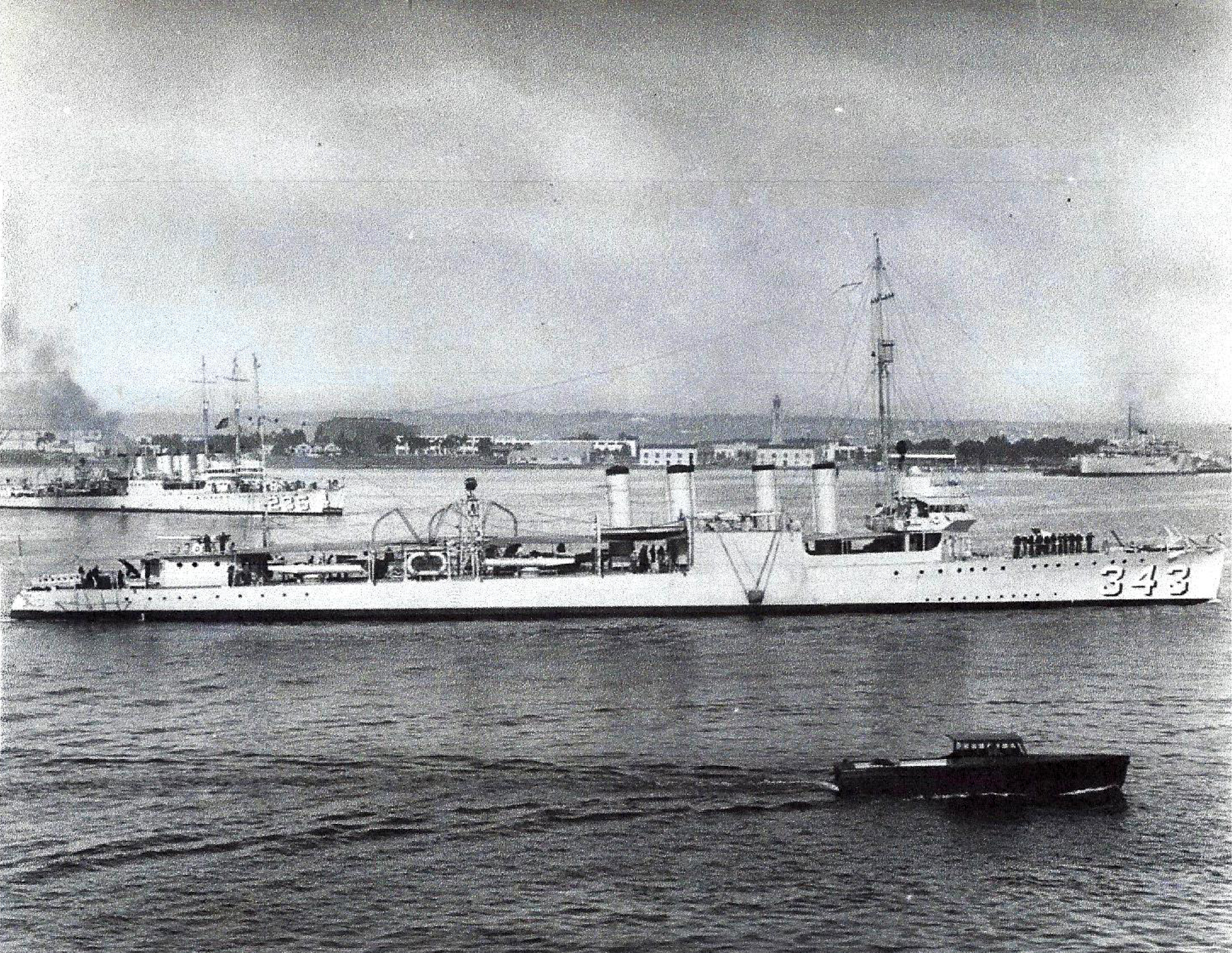 Blueprints